January 8, 2017 - 4:55 pm
by Nandi Bear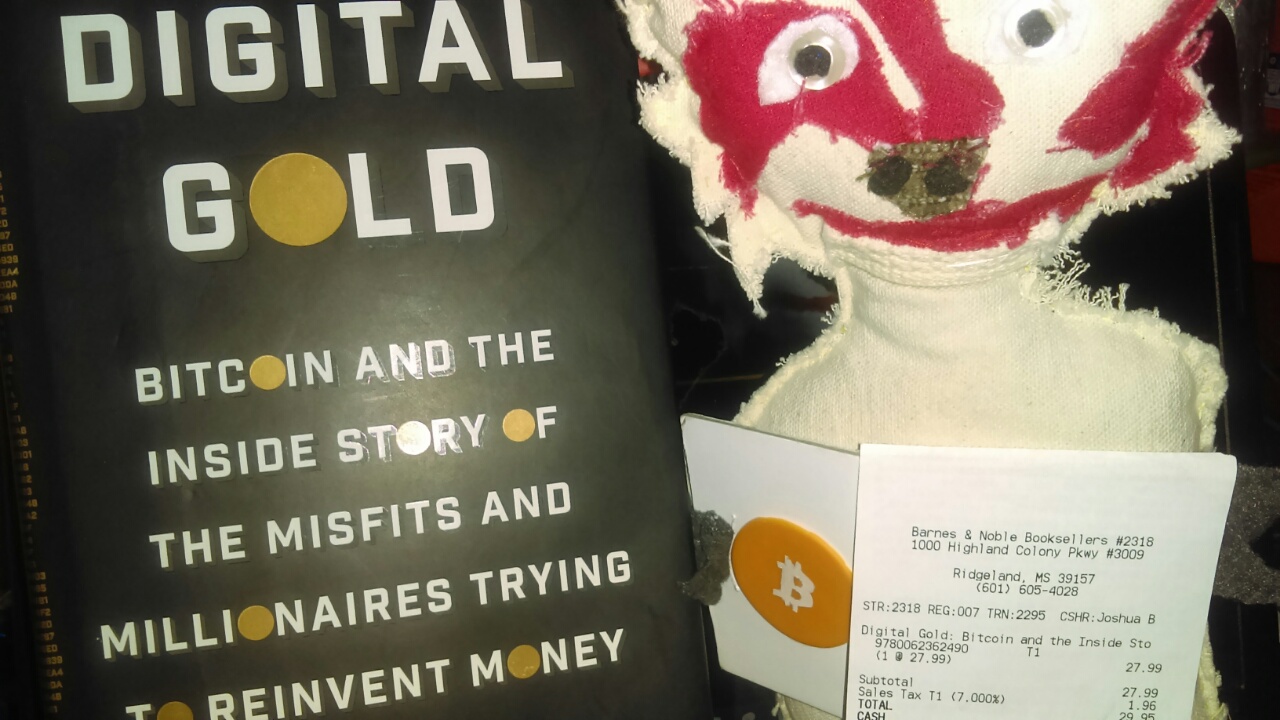 How to effectively respond when strangers, acquaintances, coworkers or any unaware person wants to know what Bitcoin is or more about it?
That's a question that I've quietly asked myself ever since April of last year (2016) when I was buying a book called Digital Gold: Bitcoin and the Inside Story of the Misfits and Millionaires Trying to Reinvent Money, by Nathaniel Popper.
Continue reading →
---
---
December 2, 2016 - 2:17 pm
by Nandi Bear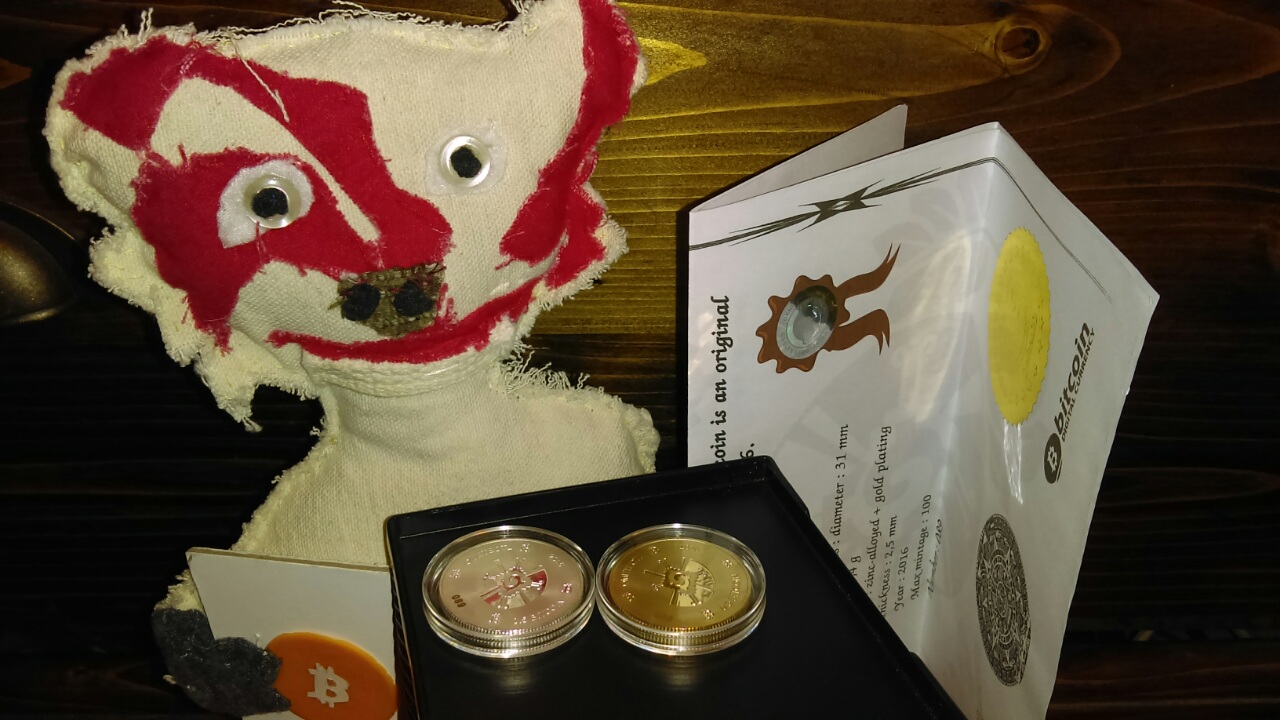 The Nandi Bear has received two physical Bitcoins from coin maker Defcon23. The coins are stylish, tremendously cool and each comes with a hologram and it's own Certificate of Authenticity!
These two physical Biitcons are both called Ometeotl and the value of each coin is shown as 0.5 Bitcoin. Both of these coins were made by Defcon23 sometime this year (2016).
Featured in the picture above the Ometeotl Bitcoin on the left is a zinc-alloyed silver plate and on the right a zinc-alloyed gold plate.
Evidently there will only be 100 of each (silver / gold) made and the Nandi Bear is the proud owner of #089 Ometeotl - gold as well as #089 Ometeotl - silver!
The Nandi Bear is exceptionally and exceedingly grateful for these physical Bitcoin gifts from coin maker Defcon23. For readers who are interested in learning more about Defcon23 you may do so at Roger Ver's Bitcoin.com Forum at this thread - i am defcon23 , bitcoin enthusiast, crypto anarchist and coin maker , Ask Me Anything!
Continue reading →
---
---
December 1, 2016 - 1:43 pm
by Nandi Bear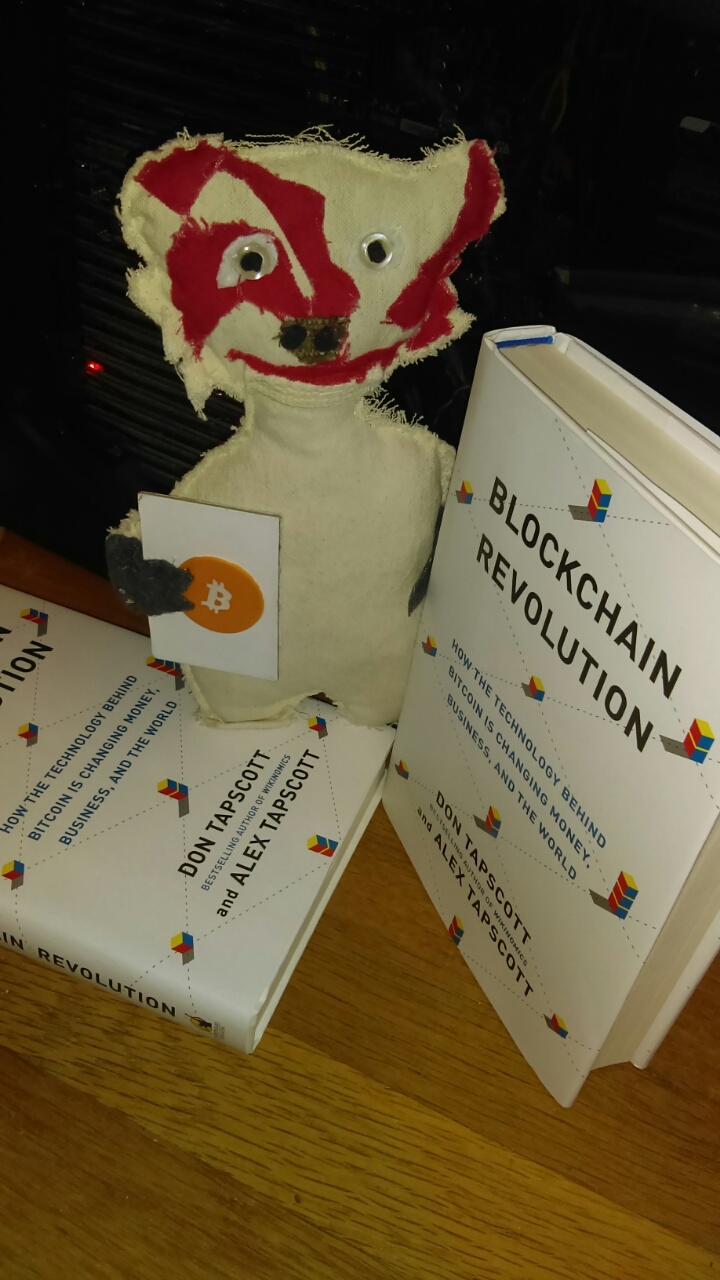 The Nandi Bear is busy with Bitcoin and has recently acquired a couple of brand new copies of the relatively new (2016) book - Blockchain Revolution: How the Technology Behind Bitcoin is Changing Money, Business, and the World
Authors are Don Tapscott & Alex Tapscott. For a free copy please contact us (w/ shipping address).
Alternatively, and preferably, you may also contact NandiBear at Roger Ver's Bitcoin.com Forum
We probably wont be doing a review of this book but we welcome reviews from anyone who visits Nandibear.com. You can link your review to any matching title (look for passport #) by logging in and going to Write Book Review.
Keep an eye on this book's passport: 2016001249
Continue reading →
---
---
November 29, 2016 - 10:38 pm
by Nandi Bear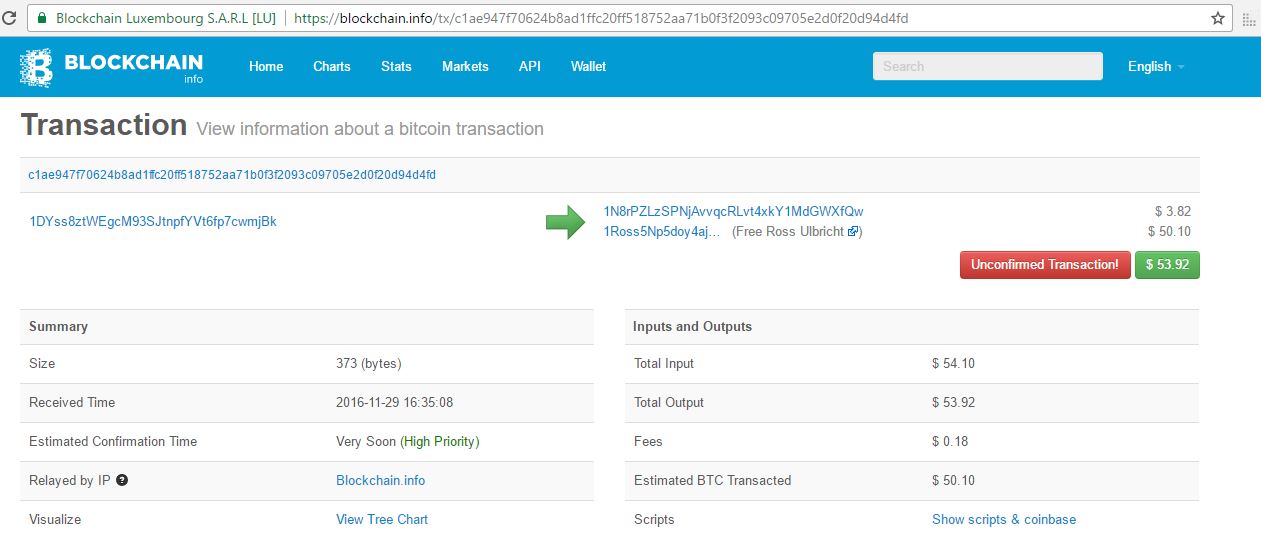 Ross Ulbricht is serving a life sentence without the possibility of parole (convicted in 2015) for creating and developing a .onion website (http://silkroad6ownowfk.onion) which could only be accessed with Tor.
There's an upcoming webinar called the Free Ross-A-Thon and Ross' mother Lyn Ulbricht is asking for donations to cover court appeal related fees. The fees come to about $14000.00 US dollars and appear to be for the printing and binding of appeal related documents (take a look at an image of the bill).
Earlier today the Nandi Bear sent a small 0.0685861
Bitcoin (or $50.00 US dollars) donation to help free Ross Ulbricht!
Please register for a free link to the livestream of the Free Ross-A-Thon webinar which is scheduled for December 4th, 2016 between the hours of 2:00 thru 10:00 pm EST.
Speakers at event include, though are not limited to, Roger Ver of Bitcoin.com, Alex Winter director of the film Deep Web, Calla Ulbricht – Ross' sister, Kirk Ulbricht – Ross' father, Lyn Ulbricht – Ross' mother, Jesse Ventura and Jeffrey Tucker.
Lastly please (please!) send a Bitcoin donation to help free Ross at 1Ross5Np5doy4ajF9iGXzgKaC2Q3Pwwxv
Continue reading →
---
---