March 27, 2016 - 10:13 pm
by Nandi Bear
Apparently the Nandi Bear is an adept and talented climber because he was spotted at a height of approximately 150 feet above the ground while having a discussion regarding the Nandibear.com site and Bitcoin.
What was captured of the Nandi Bear on video is roughly a minute or so in length and the information provided was helpful and distinctively concise.
Below are a couple of additional pics which the Nandi Bear so graciously permitted us to make use of: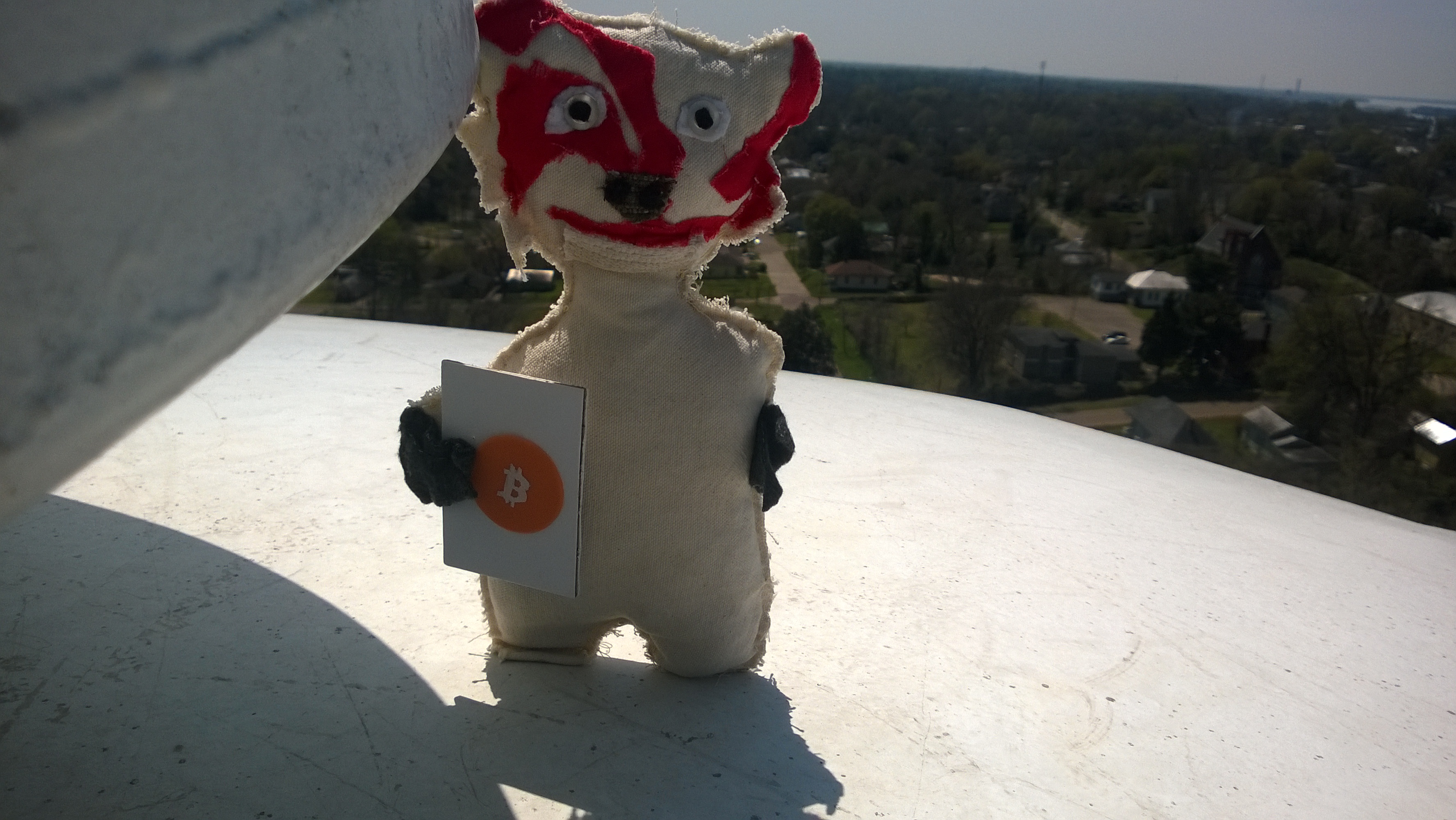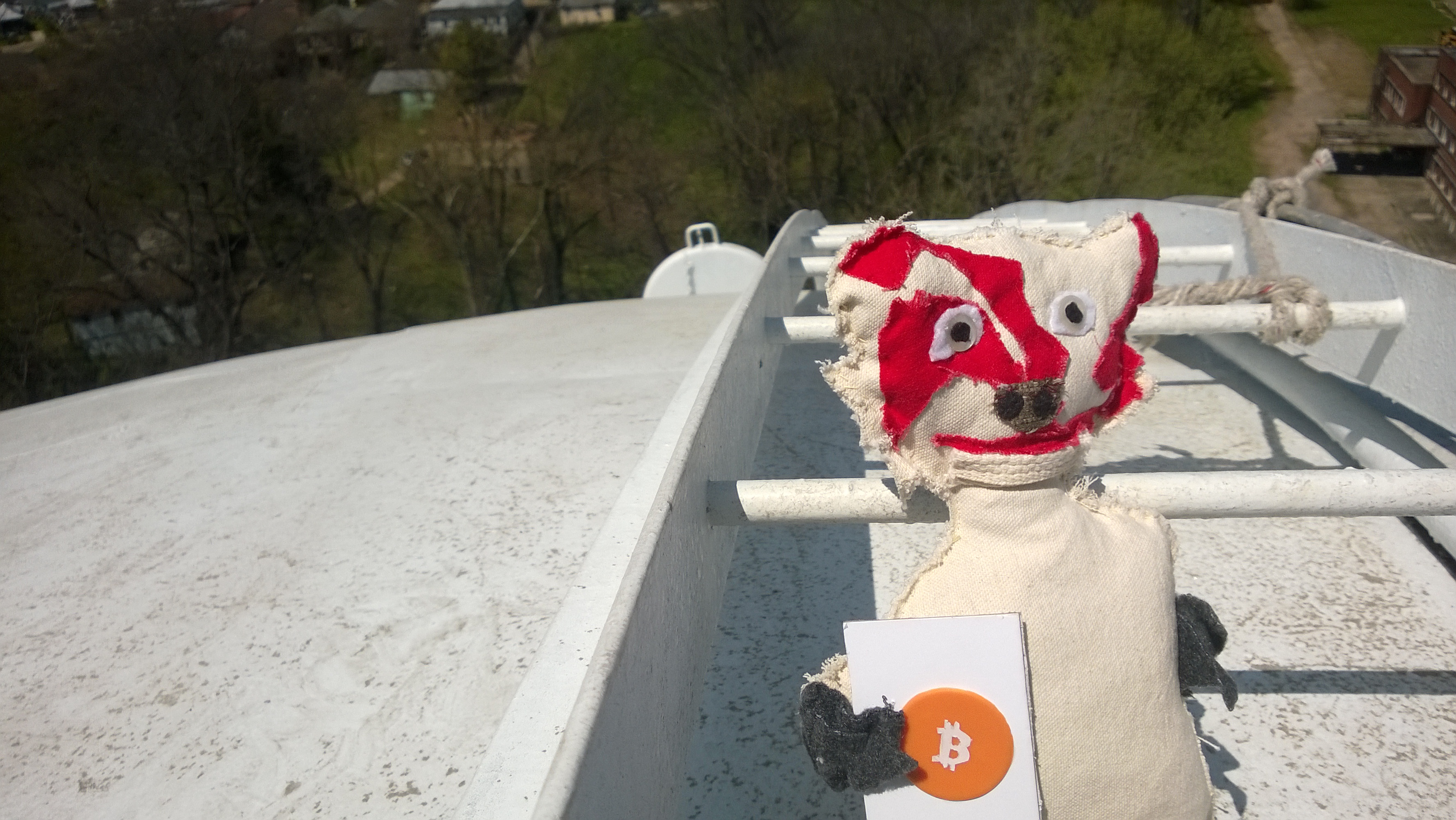 Please support Nandibear.com with a Bitcoin donation. Your donations help us with further development of the site and with creating video book reviews.
Continue reading →
---
---
March 1, 2016 - 11:33 am
by Nandi Bear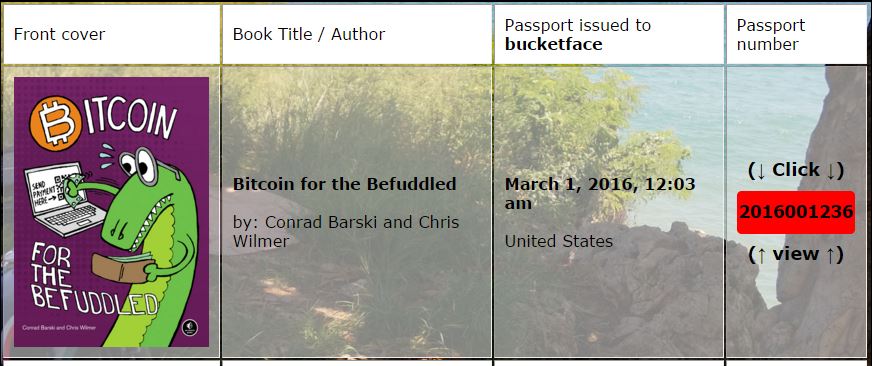 Late last night at some point past midnight it appears that bucketface got a passport (2016001236) for Bitcoin for the Befuddled
A few minutes later the passport was stamped in Chicago, Illinois with the following travel detail:
I've twice read Bitcoin for the Befuddled and now I'm sending it to a reader in Guam (the US Territory)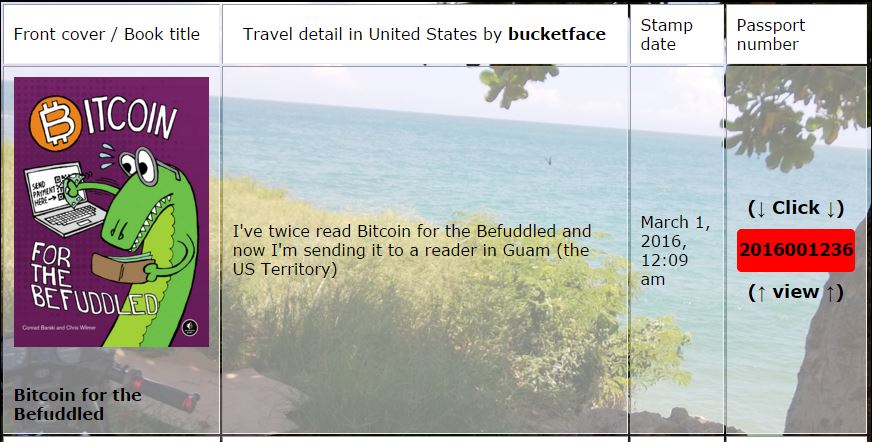 Thanks bucketface! We look forward to soon seeing a stamp update from the new reader in Guam!
Continue reading →
---
---
February 23, 2016 - 6:05 pm
by Nandi Bear
Evidently the Nandi Bear not only reads books but also intermittently leafs through periodicals such as, though not limited to, the Wall Street Journal.
Continue reading →
---
---
January 25, 2016 - 6:12 am
by Nandi Bear
Bitcoin book review (episode 1) - Sherlock: The facts and fiction behind the world's most famous detective, by author Martin Fido.
Fido has effectively and efficiently created a thorough biography of Sherlock Holmes (a fictional character).
Track this book with it's unique Nandi Bear Passport Number: 2015001129
Continue reading →
---
---
Pages:
First
Previous
1
2
3
4
5
6
7
Next
Last