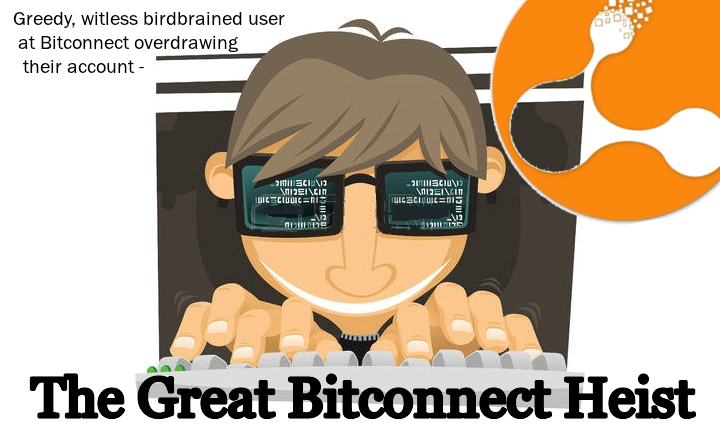 Greedy, witless birdbrained users at Bitconnect overdraw their accounts - August 2017
I have a small amount of money $$$ invested at Bitconnect. I really and truly don't know what to think about Bitconnect but I'd seen lots of people on Youtube making money with Bitconnect so I bought a couple of the coins and lent some back to them.
I'd like to see their lending program continue to be successful but if it cannot do so I have been prepared from the outset to lose the relatively small amount of money which I invested. Moreover, aside from the chance at making a little money I was also interested in the Bitconnect lending program as a social experiment.
In any event..

on or about the 20th day of August (2017) I realized, for the first time, that when withdrawing Bitcoin at the Bitconnect.co site that it was possible to overdraw the account.
I didn't overdraw my account though. Do you want to know why? If you do, then please read the following reasons in support of not over overdrawing an account at Bitconnect (I'm sure it's impossible by now anyway) -
(1.)
I just generally don't like swindling, defrauding or living a deceitful life. I'm not saying that I haven't ever done (or that I still wouldn't do) some of those things in my entire life but I am saying that I don't like it and it's dirty and it's better to live a positive, honest, productive and worthwhile life.
(2.)
If you have money invested (lent) in Bitconnect then how do you figure that you can both:
(a.) rob them and at the same time ---↓
(b.) expect everything to be ok with the money which you still have invested at their site?
As with all important decisions in life (especially financial stuff, stuff that might land you in jail and stuff that may break your heart) one should think as many (at least several) moves ahead. What will happen tomorrow if I do this today? What will happen next month if I do this today? What other obstacles will I be forced to confront later on if I do this today? How will this decision affect my loved ones?
On or about the night (late night) of August 24, 2017 or early morning (very early morning) of August 25, 2017 the Bitconnect site went down. No one was able to log into their account.
At some point during the day of August 25, 2017 Bitconnect issued a statement indicating that their site would reopen in two (2) days on August 27, 2017.
At some point during the day of August 27, 2017 (that was yesterday) the Bitconnect site was back up and many users were able to log back into their accounts and access their funds (including @nandibear!).
However, Bitconnect issued another statement on that same day (yesterday) indicating that users who had somehow previously (in the days leading up to the time that the site went down) withdrawn more money/coins than they really had would not be able to access their accounts for another number of days.
Moreover, when the said users are finally able to access their accounts (in a number of days) they will have a very limited amount of time to repay the missing money/coins.
/////
If none of the foregoing made sense to anyone reading this post (I don't see how it wouldn't) then at very least, if nothing else, just consider the following -
Don't s-h-i-t in your backyard.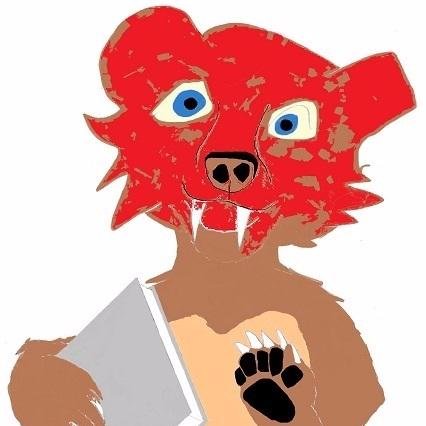 Thanks for stopping by and reading!
PLEASE leave some comments! Talk a little!
↓ --- You may also find the Nandi Bear at --- ↓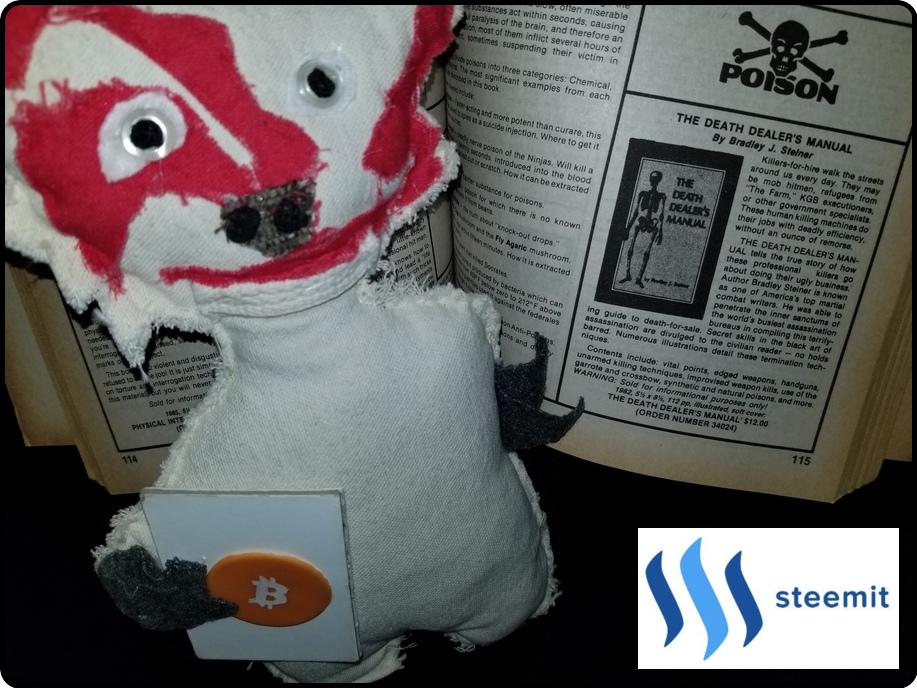 Steemit Scary Saturday Night book talk with Nandibear!
Welcome my friends and fellow Steemians you are now going to be up all night, frightened and terrified, with the Nandi Bear!
Tonight's pick is a savage and murderous little 122 page book called:
The Death Dealer's Manual
by Bradley J. Steiner!
Hold on tight to your computer seat armchairs my brave and gallant Steemians! Here's what the catalog has to say about the book -
Killers-for-hire walk the streets around us everyday. They may be mob hitmen, refugees from "The Farm," KGB executioners, or other government specialists. These human killing machines do their jobs with deadly efficiency, without an ounce of remorse.
THE DEATH DEALER'S MANUAL tells the true story of how these professional killers go about doing their ugly business. Author Bradley Steiner is known as one of America's top martial combat writers. He was able to penetrate the inner sanctums of the world's busiest assassination bureaus in compiling this terrifying guide to death for sale. Secret skills in the black art of assassination are divulged to the civilian reader -- no holds barred. Numerous illustrations detail these termination techniques.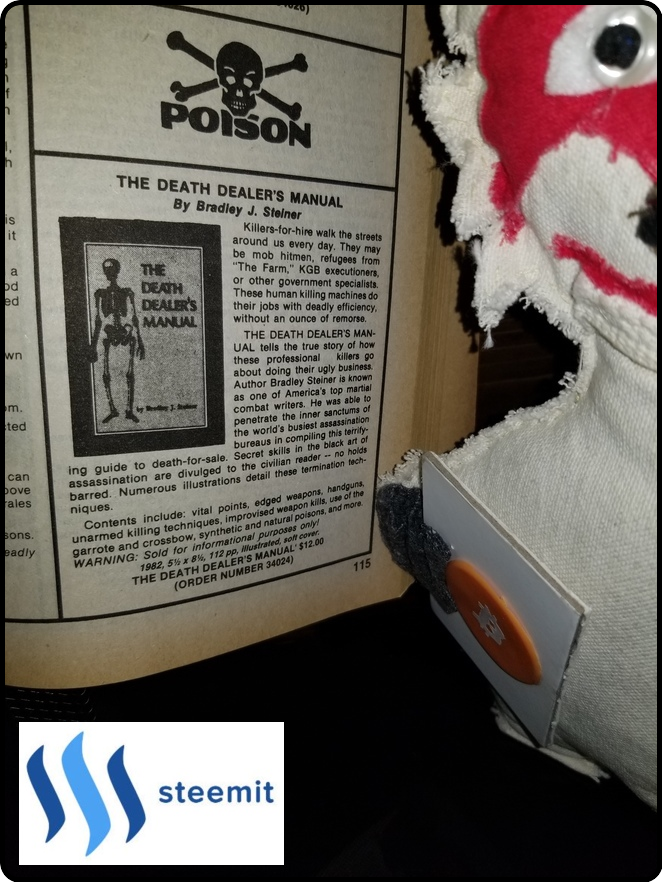 Steiner's terrifying little guide book is now out of print (published by both Loompanics and Paladin in the 1980's) but you can probably find an old paperback copy somewhere.
If you do find a copy please stop over at Nandibear.com and apply for your book's passport and let us know what your thoughts are regarding the book.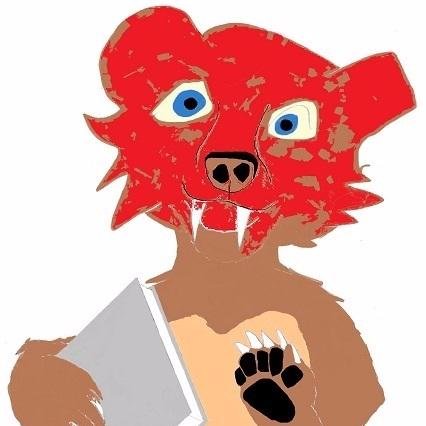 Thanks for stopping by and reading!
PLEASE leave some comments! Talk a little!
↓ --- You may also find the Nandi Bear at --- ↓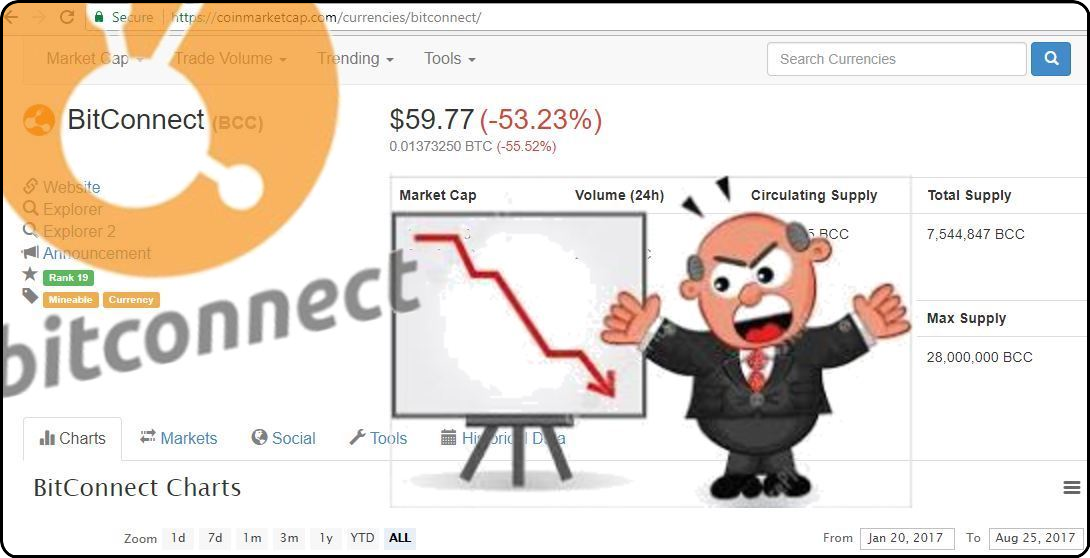 Bitconnect death plunge - $59.77 USD - August 24th 2017 - 11:30 PM

50% plunge for just several minutes?
First off it appears that the price of BitConnect is recovering favorably and expediently. So don't don't please don't start jumping out of your office window or off the bridge on your way home today.
I typically keep https://coinmarketcap.com/ open here on my little computer in my mom's basement.
Unfortunately I wasn't able to precisely ascertain exactly what amount of time that Bitconnect was in the death plunge. I monitor Coinmarketcap.com like 24-7 aside from when I take an occasional shower.
At the outset of my observation of the Bitconnect crash this evening (really its passed midnight now as I right this report) the price was even lower than what I was able to capture in the screenshot. I first noticed the price wreak when it was at like $53.something USD or $56.something USD.
At first I didn't intend to write anything about what appeared to be a price collapse of Bitconnect. It wasn't until I remembered that I had once witnessed something similar when a mid-tier coin had dropped down to 7 cents for what seemed like just several minutes in the middle of the night.
At that point I made up my mind to jot down some brief notes regarding what had transpired tonight so that we may study this type of phenomenon and analyze it more.
What are your thoughts?
Question: Is it normal for top-tier coins (anything over $100.00 USD) to plummet, or nosedive, 50% in price for fleeting periods of time during odd hours of the night?
Note: Btw, it's Central Standard Time here where I'm at in the US (and where I witnessed the events described in the foregoing report).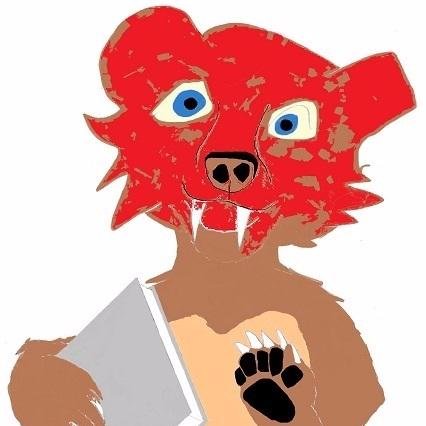 Thanks for stopping by and reading!
PLEASE leave some comments! Talk a little!
↓ --- You may also find the Nandi Bear at --- ↓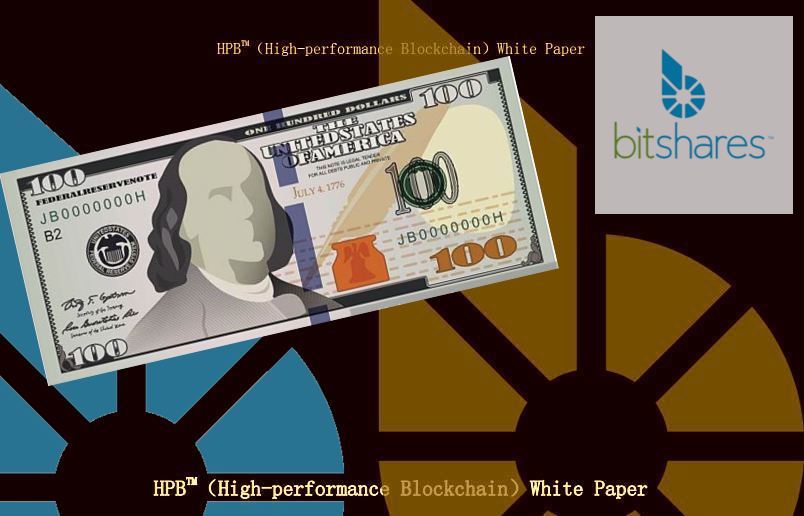 Chinese HPB token ICO in BitShares starts today - August 23, 2017

BitShares price forecast of $100.00 USD by end of 2017!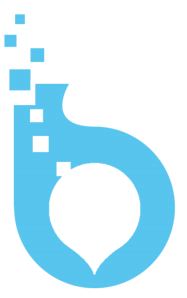 HPB, which stands for High-Performance Blockchain (their logo is shown above), recently registered their token with BitShares
↓ ↓ ↓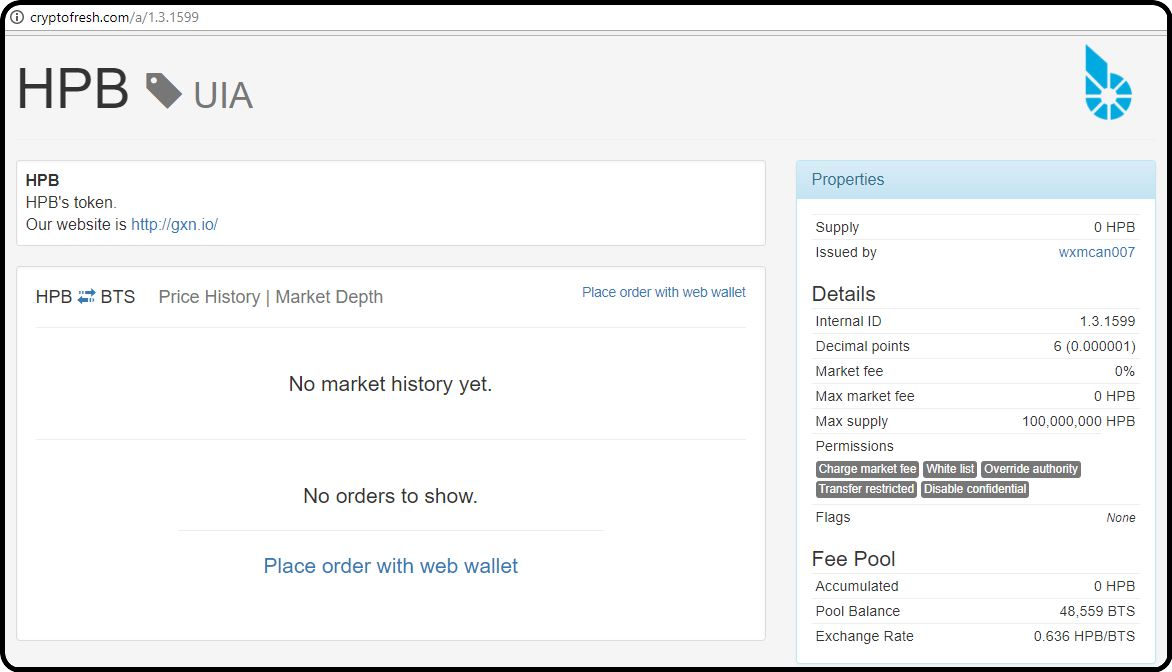 It appears that HPB was registered in BitShares by someone named wxmcan007 who recently purchased 100,000 (one hundred thousand) BitShares
↓ ↓ ↓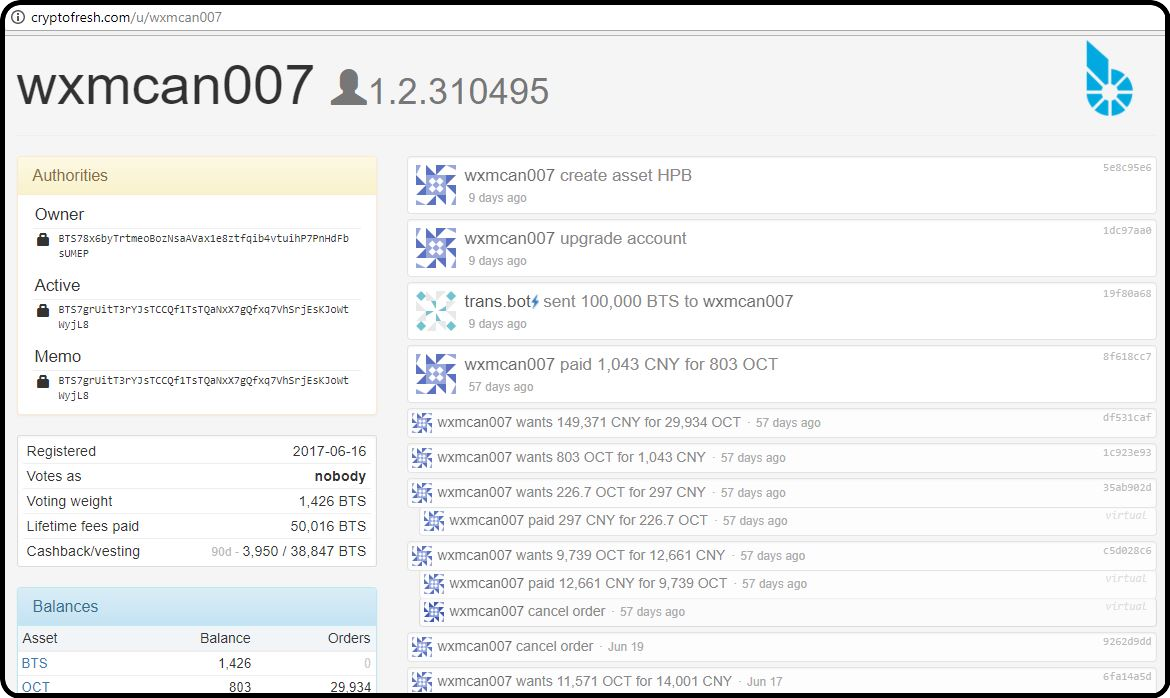 The HPB website is gxn.io
Here is their White Paper (in English) and here in the original Chinese.
Apparently the expected start date for the HPB Initial Coin Offering is today (August 23, 2017) at 8:00 PM (20:00:00) - I haven't been able to ascertain which time zone.
Evidentally the HPB ICO is to last three (3) weeks and will support the following coins as payment: (1) BTC, (2) ETH, (3) NEO.
HPB token pricing is as follows:
1st week exchange ratio: 1BTC = 14399 HPB, 1ETH = 1200 HPB , 1NEO = 143 HPB
2nd week exchange ratio: 1BTC = 13200 HPB, 1ETH = 1100 HPB , 1NEO = 133 HPB
3rd week exchange ratio: 1BTC = 12000 HPB, 1ETH = 1000 HPB , 1NEO = 123 HPB
BitShares price forecast of $100.00 USD by end of 2017!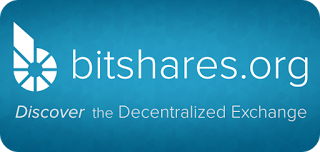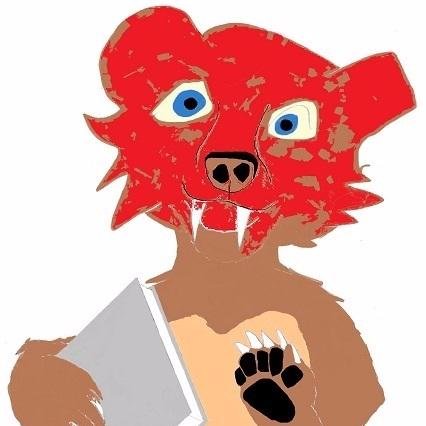 Thanks for stopping by and reading!
PLEASE leave some comments! Talk a little!
↓ --- You may also find the Nandi Bear at --- ↓