March 1, 2016 - 11:33 am
by Nandi Bear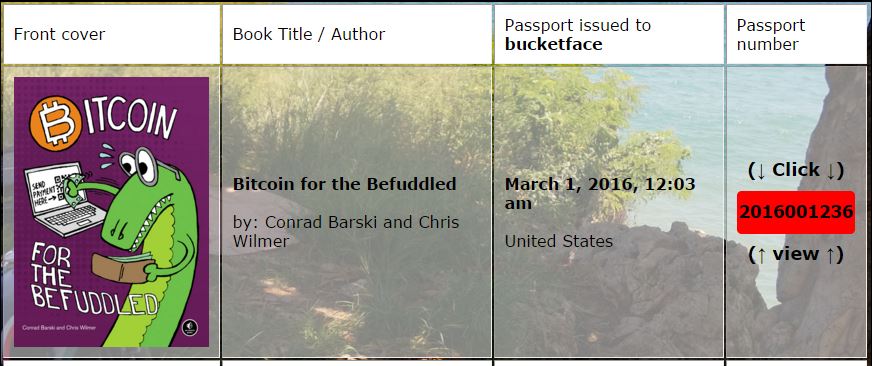 Late last night at some point past midnight it appears that bucketface got a passport (2016001236) for Bitcoin for the Befuddled
A few minutes later the passport was stamped in Chicago, Illinois with the following travel detail:
I've twice read Bitcoin for the Befuddled and now I'm sending it to a reader in Guam (the US Territory)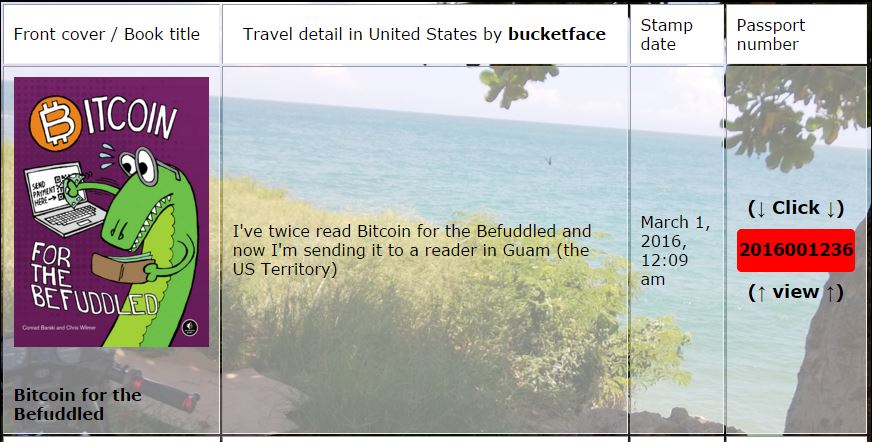 Thanks bucketface! We look forward to soon seeing a stamp update from the new reader in Guam!
Continue reading →
---
---
February 23, 2016 - 6:05 pm
by Nandi Bear
Evidently the Nandi Bear not only reads books but also intermittently leafs through periodicals such as, though not limited to, the Wall Street Journal.
Continue reading →
---
---
January 25, 2016 - 6:12 am
by Nandi Bear
Bitcoin book review (episode 1) - Sherlock: The facts and fiction behind the world's most famous detective, by author Martin Fido.
Fido has effectively and efficiently created a thorough biography of Sherlock Holmes (a fictional character).
Track this book with it's unique Nandi Bear Passport Number: 2015001129
Continue reading →
---
---
January 22, 2016 - 10:23 pm
by Nandi Bear
I recently found a Nandi Bear Passport Sticker inside the front cover of a book that I purchased at a used bookstore.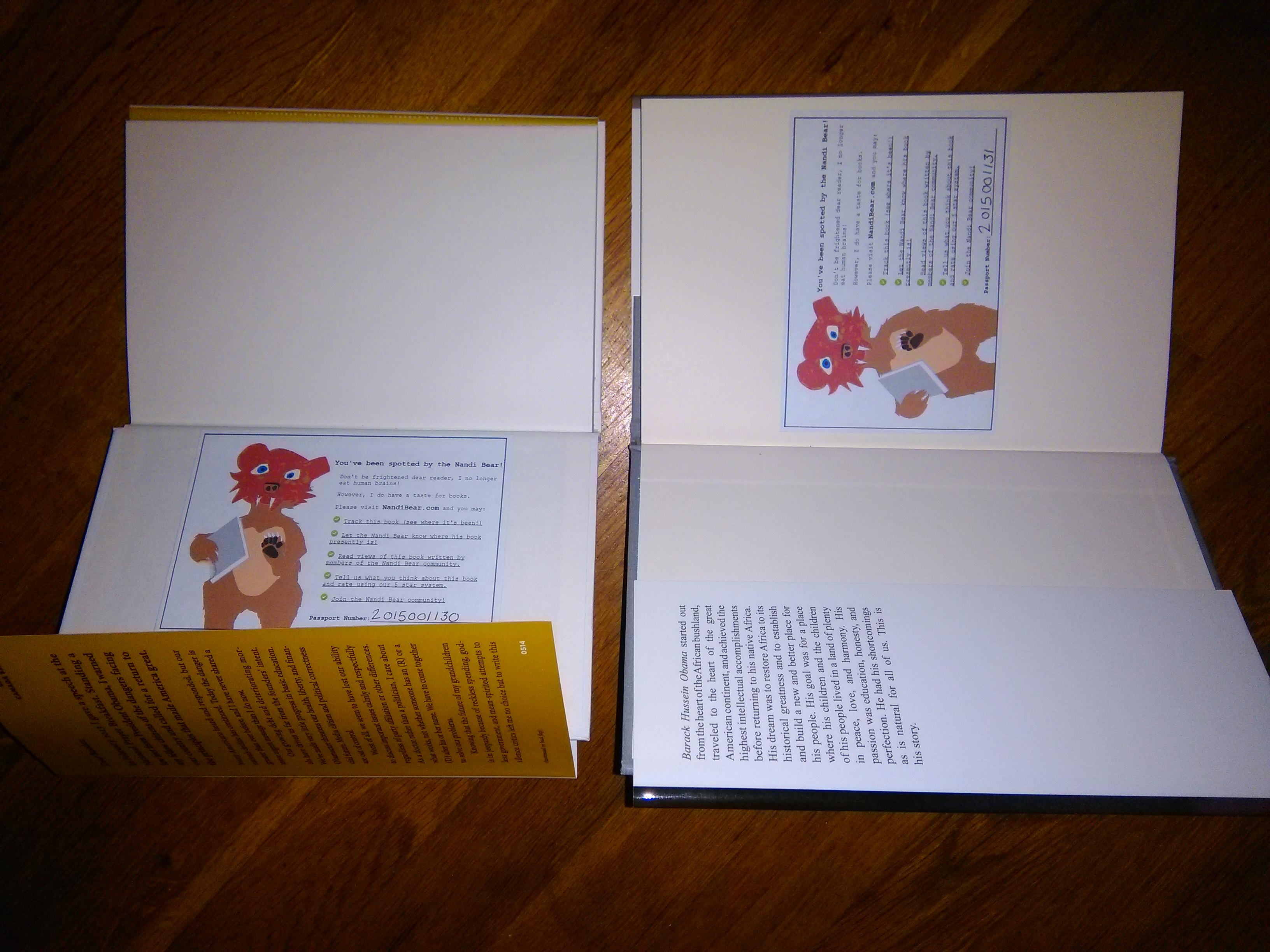 What do I do now?
The first thing that you should do is visit NandiBear.com and enter the book's unique Nandi Bear Passport Number
and see where the book has been in the past.
The second step is to get a digital Nandi Bear Passport Stamp for your book. This will let others know of the book's new location and how you personally acquired (e.g., bought at used book store) the book.
There's nothing that you need to print out or affix to your book. Your stamp is digital and will be attached online to your book's passport number. All that you need to do is login at Nandibear.com and click on Get your Passports stamped (PLEASE!)
Later on if you decide to donate, gift or sell your book you should get another stamp which will let others know that the book has again traveled!
Continue reading →
---
---